The issue of 'digital disruption' is not a new one but it was once again a key topic in 2015. Proactive businesses at all levels are continuing to respond to the changes they are seeing in their business environment and many have already adapted their business model to a 'digital first' approach. For those still unaware, digital disruption is the change that occurs when new and emerging digital technologies and business models affect the value proposition of goods and services within a particular market or sector. For example, in any particular industry, new entrants that provide a digitally-led offer can have a deeply unsettling effect on the existing market and its players. Perhaps the easiest to understand example would be Blockbuster. The video rental chain was once a highly profitable business but it failed to respond to opportunities digital technologies presented and, as a result, ceased to be relevant to its audience. Blockbuster's case was rapid and extreme but the premise remains; through the incorporation of technology, a far superior experience that is often cheaper and more desirable can be achieved.
According to B2B Marketing, as many as 78% of UK businesses are facing digital disruption or are expected to in the next few years. Combine this statistic with a recent report from IMD that states that 'up to 43% of companies either do not acknowledge the risk of digital disruption or do not address it sufficiently' and you can see how big the issue could become. However, these findings also illustrate an opportunity for organisations to rise to the challenge and develop fit-for-purpose marketing and business models that place 'digital' at the heart of the business. To be in with the chance of winning the race, the best strategy is clear; disrupting yourself before your competitors do it for you.
The Rise of Start-ups

The emergence of start-ups that have successfully disrupted markets, with operators who have ignored or underestimated the influence of digital, is definitely on the rise. Uber is just one example of an innovative service that disrupted a previously stable market with phenomenal success. The app-based transport service is active across numerous cities around in the world – already winning Uber the title of the 'world's largest taxi service' with a reported market valuation of $51bn. The innovative service has a simple premise, an app that connects its users to drivers, yet it is one that had not been successfully capitalised before. Much of Uber's success is down to differentiation from standard taxi companies, enabling passengers to contact drivers (who do not require a commercial license) directly through the app, rather than through a booking service. Uber has reinvented the customer experience and digitalised a physical service as far as possible. The app features the latest in geo-location and in-app reviews of drivers offer a unique service that arguably understands the modern customer's needs better. The level of disruption caused by Uber has even led to the phrase 'Ubered' being coined to describe digital disruption from innovative start-ups.
Before the age of Google, Uber, and Netflix, new businesses were typically required to prove their potential by making their idea work on a small scale before being rolled out on a national or international basis. That process that could take years or even decades of accumulating assets and building your audience one city at a time. The 21st century model for tech-based start-ups couldn't be more different and often involves massive institutional investment before the new product or service has even been launched and in some cases, before the business model is even known. This enables simultaneous global launches and unprecedented growth – facilitated by an almost limitless connected audience.
The arrival of these digitally-led start-ups often comes as a surprise to the sectors they enter and highlights the collective inertia many markets appears to share. It's easy to forget that customers themselves are digital disruptors; they are constantly looking for new solutions to help manage their lives, overcome their challenges and solve their problems. As a result, consumers will often favour the Ubers of this world, precisely because they are the ones offering something new, at a lower cost and with more convenience. These new entrants better understand the modern customer journey and the increasingly digital lifestyle of the average consumer. As a result, we will continue to see new players enter the market, set the bar and steal coveted market positions so long as those with a more traditional proposition refuse to play the game and say goodbye to the old ways of doing things.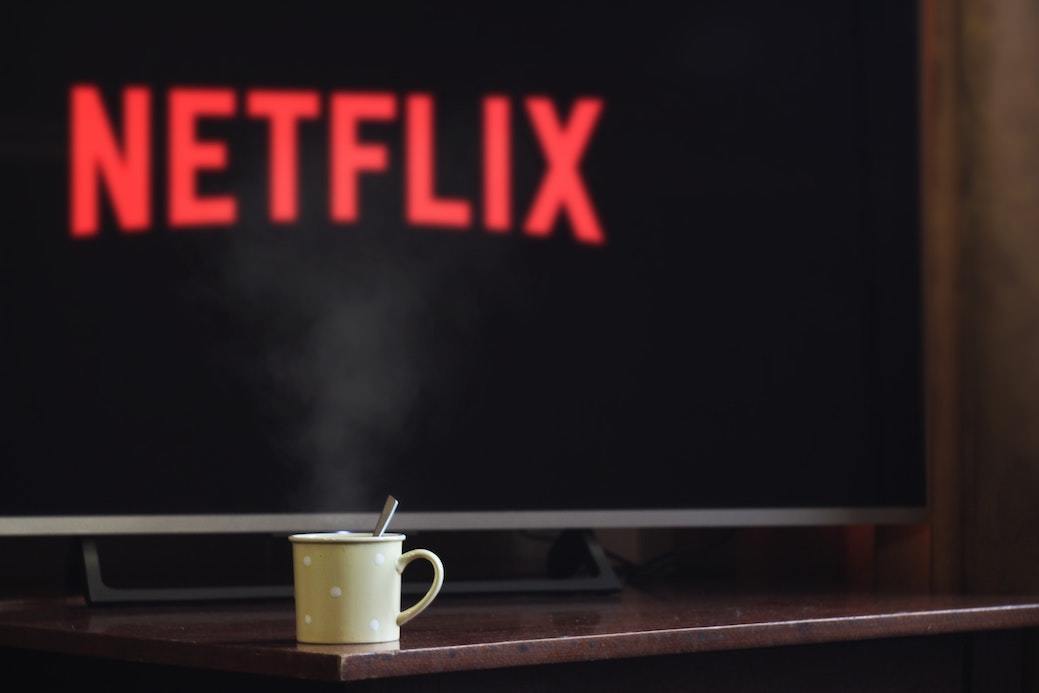 What Digital Disruption Means for Physical Industries

In complex industries and B2B markets, the issues caused by digital disruption differ significantly from consumer-focused B2C products and services. While these sectors are often considered less at risk, digital disruption does not discriminate, and the B2B marketplace is still being shaped by digital, just perhaps not quite as rapidly. With the impact of the Internet of Things (IoT), machine-to-machine communications (M2M) and cloud-based technologies changing the ways these markets are managed, the opportunity to use technology to smooth and sustain asset management activities will increase. These applications of digital result in benefits such as cost reductions in the supply chain, and the ability to harness and interpret big data to respond dynamically to the market place by predicting future developments.
In research conducted by IMD, in which 941 business leaders across various industries were surveyed, the oil and gas sector ranked the second least likely for companies to lose market leadership due to digital disruption. Yet Jeff Immelt, CEO at General Electric remarked that there is a demand for digital-first approach in industrial business, making the provocative claim "If you went to bed last night as an industrial company, you're going to wake up this morning as a software and analytics company."
Marketing in the Digital Era
Social media has increasingly been incorporated as a central component in a digital-first marketing strategy. The last few years have seen a rise in the influence of social media platforms. Facebook, in particular, has grown at an accelerated pace, cementing its global popularity ranking to become second only to search giant Google. With growing capabilities, marketers have more options for launching a social campaign to reach target audiences. For instance, most social networks now have video players, that allow users to embed videos directly onto the channels rather than externally uploading onto a video hosting website overall improving the experience, a concept that many companies are leveraging. In addition, the ability to direct promotional posts to target audiences has long been attractive to marketers in both the B2C and B2B realm. Social platforms are increasing investments in targeting features to improve user experiences by fine-tuning promotional content that will lead to more relevant messages reaching the right people.
Marketing in the Digital Era
Digital advertising overall has taken a hit from digital disruptors and will impact online marketing. The rising popularity of ad blocker apps and services has presented challenges for both marketers and publishers and is threatening to make a considerable chunk of digital ad spending obsolete. Apple's recent decision to make ad blocker apps available for iOS9 has led to distress throughout the industry that mobile will no longer be a viable platform for marketers to reach target audiences. These concerns were perhaps validated by the high position of multiple adblocker applications in the app store soon after the update. Users cited amongst the biggest reason for downloading ad blockers were that digital adverts have become too invasive, intruding on online experiences by exploiting the data available. It is a concrete argument but one that threatens to severely disrupt the advertising industry. As many publishers require revenue from adverts to survive, marketers must create adverts that intelligently leverage minimal data while remaining relevant in order to protect the free web from a future tsunami of digital disruption.
In the world of commerce, digital has had a big influence in reshaping the buyer journey and disrupting retailers that have not yet embraced the online world. With much of the buying process now occurring online, there is a decreasing need for the primitive approaches of telesales or print catalogues. This shift was perfectly demonstrated by catalogue stalwart Littlewoods, which recently ditched its traditional print tool in order to focus on its online offering. B2B customers are now looking for experiences that closely resemble the familiar B2C process. E-Commerce platforms are becoming increasingly more intelligent to user needs, providing a richer and more personalised experience that is integrated across devices, as well as traditional offline brick and mortar stores. This unified experience provides valuable data that will inform recommendations of products for prospective purchase and anticipate future needs, increasing value for the buyer, as the relationship does not end after a transaction with continued support. The e-commerce sector is constantly expanding to suit customer lifestyles, including the introduction of apps and social selling where transactions can occur straight from social media platforms. The incorporation of a marketing and sales strategy that seamlessly transcends both offline and offline, making products available at the click of a button (or the tap of the screen), is now essential and expected in the digital era.
Not All can Succeed at Becoming Digital
It is worth noting that the process is not always a smooth one, with Gartner revealing that only 30% of companies that undergo a digital overhaul succeed. Switching to a digital initiative is expensive and complicated, potentially involving a complete reinvention of the business model, as well as internal and external systems, all of which needs to be communicated across the entire company and reflected at every level of the organisation. The business landscape is evolving at an expeditious pace, causing companies to fall even further behind competitors who have already leveraged new technology – in other words, timing is crucial. With many companies taking a backward approach, limiting risk-taking to a minimum, the statistic above is not surprising. In the digital era, it is more important now than ever for businesses to take calculated risks, and think about the future. To go full circle, you only have to look at Blockbuster to see how quickly your star can fade if you don't stay ahead of the curve.