1:59
A Worldwide Ambition Digital
What is the 1:59 challenge?
Eliud Kipchoge is the greatest marathon runner of all-time.
His level of motivation, mental and physical discipline, and consistency are unrivalled. He currently holds the world marathon record, the Olympic marathon title, and is the fastest person in history to run a marathon, with support from INEOS, in less than two hours – 1:59 to be exact.
The Brief
Challenge people to walk, jog, or run to celebrate Eliud Kipchoge's accomplishment
We worked with our clients The Daily Mile and INEOS on their new joint campaign #EliudsMile. A campaign was required to challenge people to walk, jog, or run 1-mile (or more) to celebrate Eliud Kipchoge's accomplishment and legacy, marking a year since the 1:59 challenge. If the campaign reached 25,000 miles, it would equate to a lap of the entire world. MTM was tasked with designing, building, and delivering a dedicated campaign website with the ability for people to pledge the number of miles they were going to run and leave a message for Eliud.
Visit the website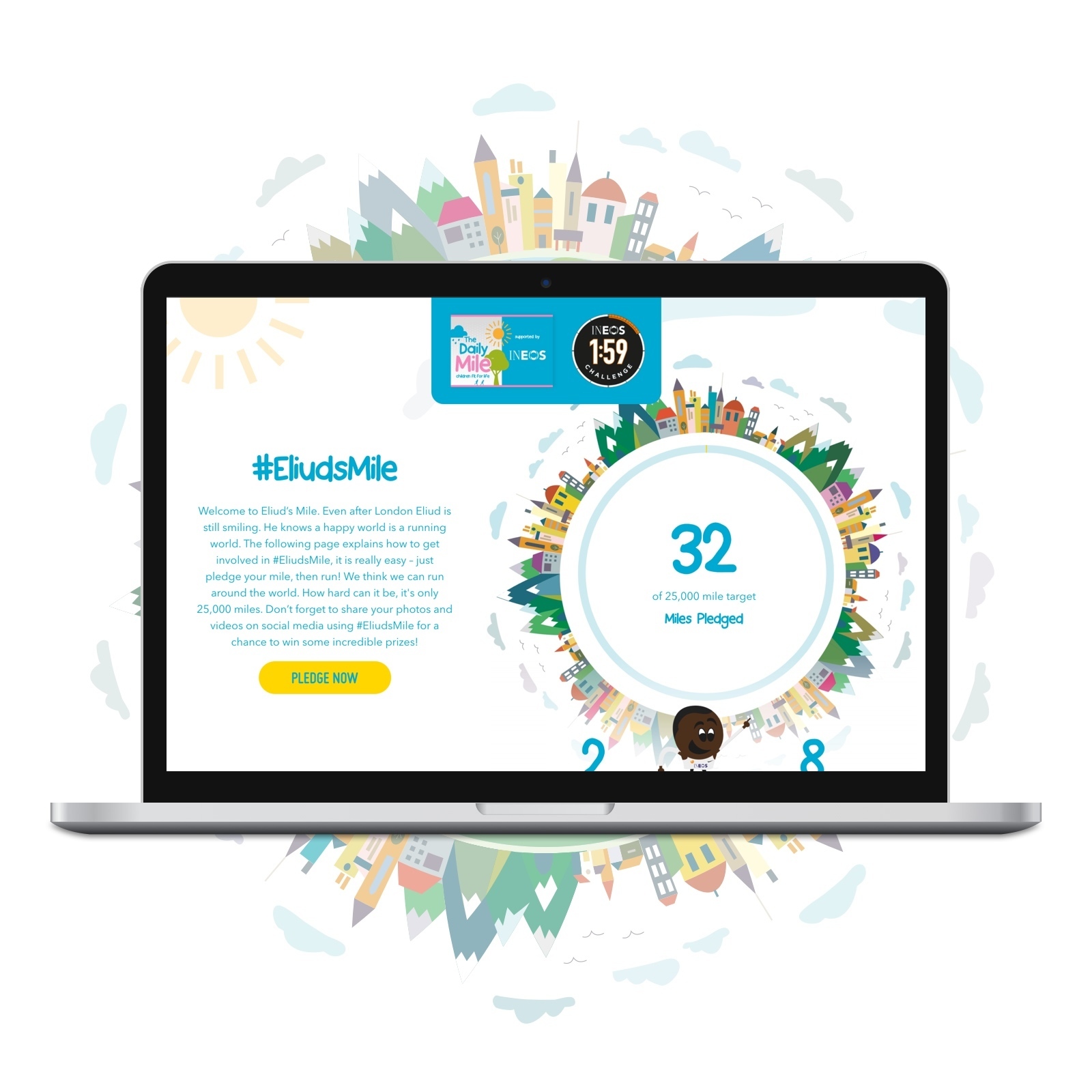 The Solution
The MTM team delivered a bespoke 'pledge' style website in under four days
The functionality allowed people to make a pledge and included a live pledge counter marking which countries had participated and the number of pledges that had been made. The website included a back-end database to collect the information so that the client had the ability to collect the results and analyse the data quickly and easily. The site was designed with The Daily Mile branding in mind and was an informative hub for those taking part with a live Twitter feed to show people interacting with the campaign on social media.
The Results
Eliud's Mile was a success, resulting in the pledges amounting to 1,013 marathons, 4,822 ascents of Mount Everest and 9 trips to the moon!