I think it's safe to say we're all sick of talking about COVID-19. After almost a year of existing alongside it, we're ready to return to the way things were – when a ride on public transport didn't feel like a direct threat to your wellbeing, or when mask-wearing was viewed as an unnecessary and slightly insulting comment on local air quality.
Unfortunately, we can't rewind the clocks, and we can't ignore the impact that the pandemic has had on the world. We can't overlook how our customers' lives and needs have changed, or the way in which they interact with brands has shifted, and, most notably for marketeers, we can't pretend consumers' expectations haven't grown – especially across the digital sphere.
The crisis has been a catalyst for change. It has accelerated the shift to digital, with online sales in both the B2C and B2B worlds witnessing double-digit growth. It has also demonstrated the importance of developing a direct relationship with the consumer, with the data to understand how engagement can be maximised. So, as news of another vaccine is announced, and normality seems achievable once more, it would be easy to cast 2020 aside and return to strategies and approaches we were using before things turned upside down. Don't. The world has changed for good, and it's not finished yet.
If at first…
When the crisis arrived, necessity drove a seismic shift in how businesses looked to engage with their audiences. In those initial weeks, as live events and face-to-face meetings were postponed (and then ultimately cancelled), brands, particularly in the B2B space, began to panic; searching to find ways to maintain relevance with their audiences and keep the sales funnel flowing. For those who route to market was exclusively via distributers, this was especially challenging.
In the initial lockdown period, physical events and third-party exhibitions quickly 'went digital', with hastily developed online offers that too often seemed to prioritise the organiser's financial needs over the audience's experience, or the value they were able to extract. In general, these early attempts were a mixed bag at best; clunky interfaces, a lack of depth and little or no interactivity meant we were all left somewhat disillusioned with the whole affair.
However, event organisers and brands alike quickly understood that the value on offer at a physical happening couldn't easily be replicated with a website. Planners and marketeers instead had to think about where value was coming from in the eyes of their audiences, and how they could create different digital offers that were as compelling as their physical predecessors, in particular, recreating the networking and community aspects attendees found so important.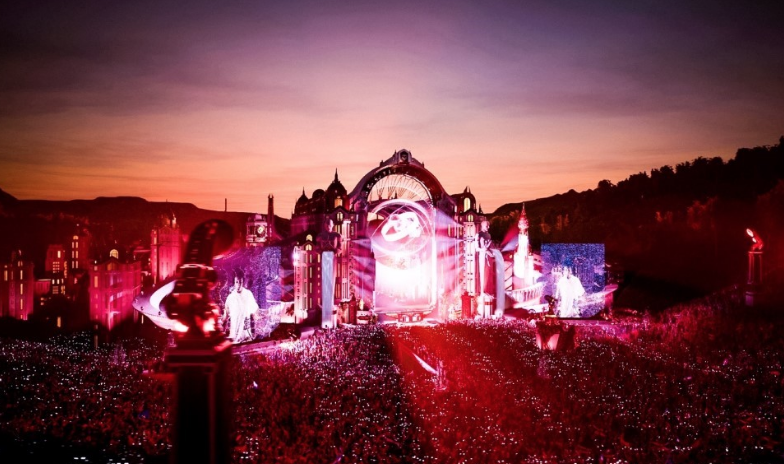 Tomorrowland Around the World digital music festival demonstrated how technology and creativity could be combined for maximum effect.
Follow the leader
The music industry provides a perfect example of the above. Collectively, the arts have been hit especially hard by the restrictions put in place by the government. Going back to March or April, in response to the closure of venues, planned performances switched to YouTube and other social channels, and established a new commercial proposition; paid for streams of live concerts. Initially, the problem with this strategy was as described previously – namely that these events felt rushed and compromised, and that made it difficult to establish a compelling reason for a fan to hand over their cash.
None of us are in short supply when it comes to content. Hence, the idea of paying to watch a singer or band play – without the fundamental live experience – was difficult if you didn't already have a huge following or were able to offer something unique. Admittedly, those with the requisite fan base did fair relatively well. South Korean popstars, BTS, for example, managed to convince more than 750,000 fans to pay £20 each to stream their Bang Bang Con concert in June, netting more than £15m in the process.
For other artists, without the draw of a global K-pop superpower, innovation was necessary to redefine the offer and broaden its appeal. Immersive live shows started to appear over the summer, partnering with video game streaming services, or produced by dedicated production companies. These events enriched the audience's experience with creative visuals and additional content, and used the latest technology to offer interactive elements, like chatting with the band, game shows and competitions; all of which were taking place within the stream. Audiences felt like they were a part of a real event, something special.
The astounding Tomorrowland 'Around the World' digital music festival, brought together 60 global artists, including Katy Perry and David Guetta, recording sets on green-screen from one of four studios on four continents. Each act was then digitally placed on-stage, within a mesmerising virtual world of Tomorrowland's design, creating a fantastical vision of a concert. The entire event was conceived and developed in just 90 days, making its polish and visual impact that much more impressive.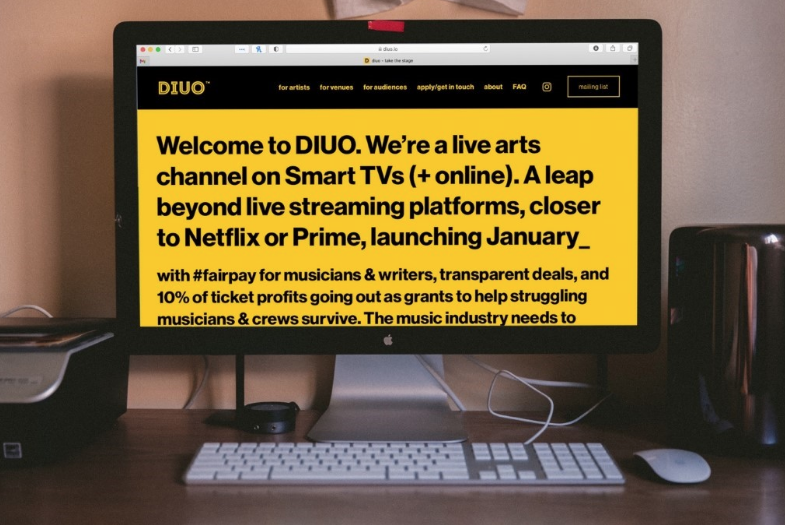 DIUO, a newly launched event and concert platform that looks to give more power back to the artists
Highlighting the trend further, in October Cambridge-based start-up, We Are Sound, announced an entirely new streaming platform, dedicated to live events and concerts. DIUO, as the platform is called, looks to support artists directly, as well as helping the wider music industry through a not-for-profit foundation. In addition to one-off events, the platform will also follow the Patreon approach and offer fans a subscription model where the most dedicated can pay monthly to access regular content and exclusive material from their favourite artists. Merchandise, the cash cow of live events, will also be available via the platform, adding another important revenue stream and providing an opportunity for the artists to secure vital income away from Spotify and other music streaming services.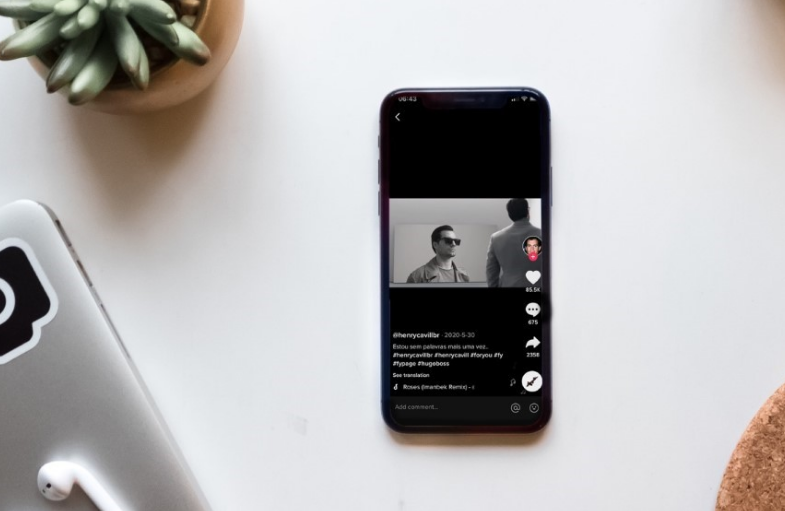 Henry Cavill for Hugo Boss (Spring 2020 campaign)
Forward, not back
With DIUO and other new ideas launching in the live space, it is hard to see streaming not remaining a growing and important channel for the music industry and other similar sectors in the future. COVID has demonstrated that this approach is commercially viable when you have the right proposition. The same principle is true for most industries. In that, where rapid pivots in strategy were primarily driven by necessity, they now highlight audiences' preferences, and offer previously untapped opportunities to engage online.
The solutions businesses found to the myriad challenges they faced in 2020 were as varied as those behind them. We saw highly successful campaigns using social media to sell directly to consumers or virtual events and webinars successfully driving positioning and awareness. For example, Hugo Boss saw a 66% uptick on online sales in 2020, with social media playing a central role in that growth. The fashion retailer's Milan runway show was streamed across Instagram and TikTok for the first time, and this increased investment in social was coupled with initiatives that focused on exclusives, collaborations and working with influencers in both Europe and China.
Equally, in other examples, we also saw the diversification of online activity specifically to uncover new audiences, massive growth in traditional e-commerce and video, and countless other strategies and activities. What most had in common was a level of innovation, creativity, quality rich content and/or speakers, the opportunity for two-way conversations, and in many cases, an element of fun.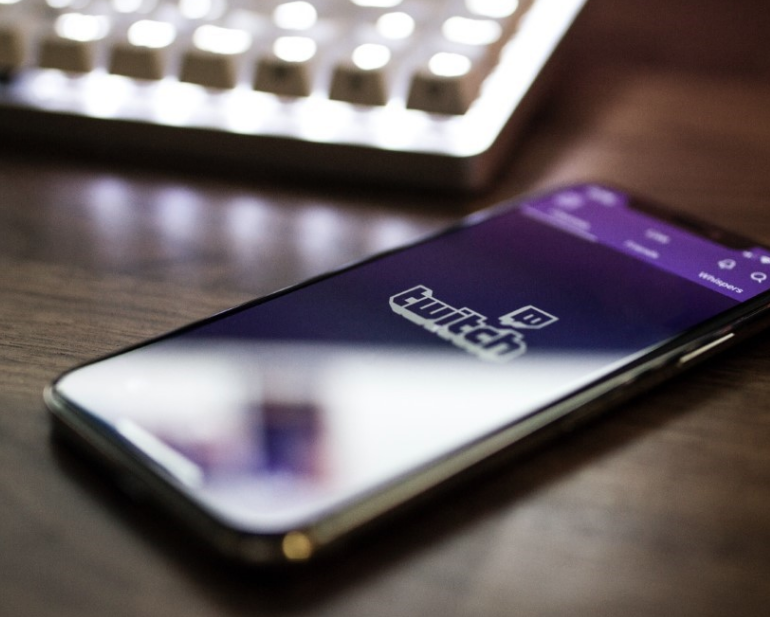 Twitch, the fast-growing streaming platform for gamers, saw its audience swell during the pandemic
To the future…
Going digital, for many brands, had a transformative effect on their outlook, exposing them to new audiences and removing the cost and logistical complications that limited attendance and networking opportunities at physical events. Many brands have found they achieved higher attendance and more participation than ever before, and sales figures reflect the positive change, with lower investment costs and a higher ROI.
So much about how the next year will play out is still unknown, and safety concerns around travel and large gatherings are likely to remain into 2022 so, instead of looking at 2020 as the exception, look at it as the new rule. Instead of waiting to see if that exhibition or conference will go ahead (it probably won't), build on your recent successes and set your own course, using what you've learnt.
Even if you are yet to successfully pivot from your current approach, there has never been a better time to try. Success is on offer for those that really listen to their audiences and meet their customers in the digital space. If you invest at the right level and continue to respond to changing customer requirements over the coming months, and beyond, you'll maintain or even increase your relevance.
If you are looking to understand how you can use digital to build a closer bond with your audience, leveraging the latest technology and tools to do so, let's have a chat.