The MTM Agency team had an exciting day last at the recent Memberwise conference in London. Memberwise is the largest member association for you guessed it; member organisations in the UK.
In this post we will review the highlights from the 2019 Memberwise Digital X research report and for those short of time we've put together a cheat sheet at the end with how to get your membership organisation into shape.
2019 Memberwise Digital X Conference
The MTM Agency was asked to deliver a presentation discussing how we approached a number of complex challenges for our 22,000+ membership strong client Nautilus International (you can view the case study here). However, we also came away with a lot of useful insight from the day and realised that most membership organisations faced many of the same challenges.
According to the latest Memberwise 2019 Digital Excellence Report, 'increasing membership engagement' is the most pressing issue keeping membership organisations awake at night. The sample for the research came from interviewing 362 managers and directors of leading UK based membership organisations and comparing data from previous Memberwise research reports.
Only 3 in 10 Organisations have Formal Membership Strategies in Place
It is clear that brand perception and value recognition are also hugely important. However, despite 90% of survey participants thinking that having a Membership Value Proposition (MVP) was vitally important, a staggering 41% still don't have a clear MVP in place. Is it any wonder that members are increasingly questioning why they should maintain the membership commitments?

90% think it is important for their org to have a Member Value Proposition but 4 in 10 do not have one at all.
The Need for a Formal Membership Strategy Plan
Also, 70% of organisations have no formal membership engagement plan. So no wonder some membership organisations are finding it hard to sustain, let alone grow, their membership numbers and revenues.
Only 3 in 10 membership organisations have a formal member engagement strategy/plan.
The Rise of Self-Service Membership Experiences
It was also recognised that revenue flows from engaged satisfied members who value highly what the organisation does. In an age when membership expectations continue to rise, what stands out is that members are seeking interactive and engaging experiences that save them time. They also expect a high level of self-service from their websites and they expect membership organisations to remember who they are.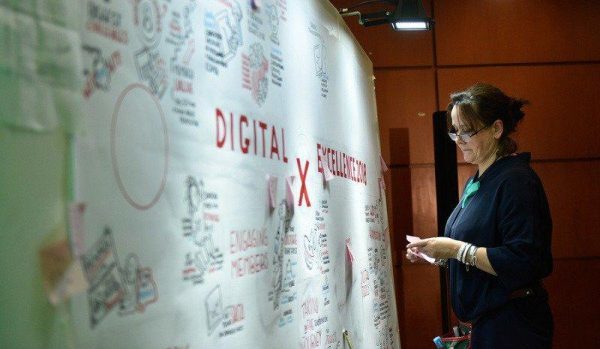 The Key Areas of Membership Research Focus Are:
Increasing Membership Expectations
88% of members expect optimised website journeys that save them time, and 85% would like an interactive engaging experience. This sounds like it should be obvious and a given, but the reality on the ground is that many membership organisations are operating without the staff or budget to even maintain dated technology, let alone upgrade.

And it shouldn't come as a surprise that expectations will continue to rise. According to the report, Millennials will outnumber elder generations in the workforce by 2025 and it is interesting to note that 70% of all companies surveyed have no formal member strategy in place. For most organisations, it remains a set of informal, undocumented and informal wish-lists rather than a formal plan that gets implemented and measured.
Formal Membership Strategy is Lacking
This year the usual technical challenges remain, however, there was more focus on the need to ensure data storage is not siloed to ensure a better integration of membership management systems and website CMS's.
Dealing with the Technical Challenge
On a positive note, nearly 70% of all membership organisations surveyed had integrated their CRM and CMS systems together in the last two years. However, what was interesting was that members didn't believe the investment represented good value for money, performance, self-service benefits had been truly leveraged. 83% also underestimated the time it would take for their CRM and CMS systems to become integrated, reminding us that choosing the right CRM and CMS systems are only the start of the journey.
CRM/CMS Integration Process Still Growing
Finally, and rather depressingly, Google analytics and measurement tracking is still being used in some parts of the organisation, rather than comprehensively. Measurement maturity remains still low, with a 41% focus on site visits, rather than on broader 'reach', 'engagement' and 'conversion' metrics.

What Does This Mean for your Membership Organisation?

The Memberwise 2019 Digital Excellence Report is a great report and worth reading. However, most of us are time poor so in a nutshell, here's our quick cheat sheet of how to get your membership organisation into shape:

Get Your Membership Value Proposition (MVP) Sorted:
There are many tools that can help, starting with existing member surveys and a toolkit of potential member benefits you could be providing. Equally, there are many professional agencies, such as ourselves, who are able to manage the entire process on your behalf.
Review Your Tech Landscape and Create a Tech Roadmap:
Boring and tedious I hear you say, and yes, it's not a task for the faint-hearted. WordPress and Microsoft Dynamics might be the two most popular platforms on the market (one for website CMS and the one for CRMs), but there are many other smaller and larger players on the market promising you pretty much everything but under-delivering most of the time (we've picked up the pieces for several clients). Do your homework, talk to other membership organisations and decide on your preferred direction.
Create a Member Engagement Scoring System that Pulls Together Online and Offline Member Activities in a Meaningful Way:
This includes event attendance and engagement on your website and social channels to a degree that is manageable and useful to your organisation.
Create a Personalised Member Experience:
This is at the crux of your planning and member strategy and it can sound daunting. However, having recently completed a new state-of the art digital membership experience for Nautilus International along with Microsoft Dynamics CRM integration, we know what it takes to deliver a stand-out user centred experience. And it shouldn't just end there. Your member experience should be seamlessly integrated across all touchpoints.

Set up automated dashboards for automated reporting. Tools such as Google Data Studio can be invaluable in saving you time to generate automated meaningful reports that you can share with internal stakeholders.
Still Unsure Where and How to Start? Fear Not, The MTM Agency is Here to Help.
Having helped many membership organisations such as Nautilus International, Fertility Network UK and British Marine we can help you catapult your membership organisation to the next level.

We pride ourselves in offering a full suite of integrated creative services from strategic MVP development, technical roadmap development and integration to your printed banners and material for your next event.

If any of the above sounds like it's what you need to overcome to take your membership organisation to the next-level then drop us a line and we'd love to help you achieve your objectives.

"The MTM Agency itself is made up of superb teams of very capable people all of whom are completely approachable. They take a 'human' view of resolving issues and we look forward to an ongoing relationship with them." - Roger Garside Consultant IT Manager