HC Group
Repositioning a global search and selection specialist Brand / Film & Animation / Digital / Digital Development
The Challenge
Time for a change
Over the years, HC Group had grown as a business and its offer had diversified, moving from an ambitious recruitment startup to an intelligence-led global leader in its sector. These developments meant its brand and marketing assets no longer accurately reflected the business it had become. It was time for a change.
After awarding MTM the project, HC provided us with a multi-faceted brief that detailed the business' ambition to redefine its externally-facing image and develop the assets required to better position the organisation against its peers, showcasing its strategic, intelligence-led approach to talent acquisition and retention and expand its reach.
The requirements included:
Validation of the business' value proposition, working with the HC team to ensure it was fit for purpose and accurately reflected the organisation's vision and values, creating a new externally-facing messaging framework.

A comprehensive rebrand, including a new name and full identity to reposition Human Capital as HC Group.

Development of a suite of new marketing assets, leveraging the newly approved brand look and feel.

A showcase brand film to reveal the new look and feel and detail HC's unique approach to search and selection.

A new, enterprise quality website, creating a step change in how the business was presented online, offering powerful functionality and CRM integrations, delivering personalisation and cost-effective opportunities for future development
Stakeholder engagement
As part of our discovery process, we worked closely with HC's global team, speaking to stakeholders around the world to understand HC, its proposition and its audiences. We wanted to uncover what made HC unique, what it represented in the eyes of its customers and how we could create a brand that would support its future ambitions and create additional opportunities for growth.

We spent time exploring the executive recruitment and management consultancy sectors, uncovering where HC sat and how we could differentiate the business from its competitors.

We then worked with the senior leadership and marketing teams to define the business' value proposition and develop a look and feel that resonated with all stakeholders, sitting perfectly within HC's agreed positioning.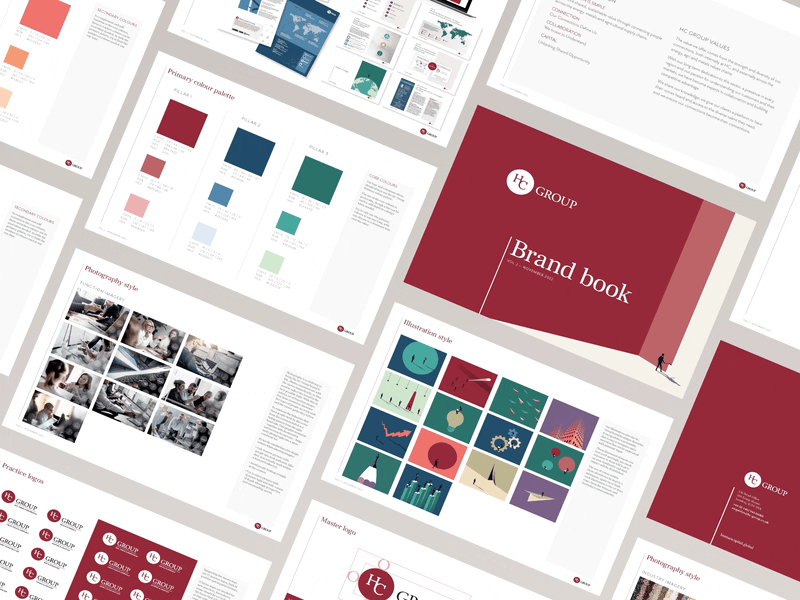 The brand
We wanted the new brand identity to work harder to position the organisation and give the business scope to develop its offer in the coming years, without having to change its branding. We wanted to create a clean and sophisticated profile, conveying trust and experience on a global scale, whilst still feeling fresh and design-led.

The updates included a visual suite, including logo, graphic devices, fonts, colour palette, and a revised approach to data visualisation and photography. Perhaps the biggest addition was a distinctive, people-focused illustration style that would travel across all brand key assets.

We retained the use of red that had been central to the old brand but updated its shade to a richer, more established tone, symbolising consistency of HC's mission and values.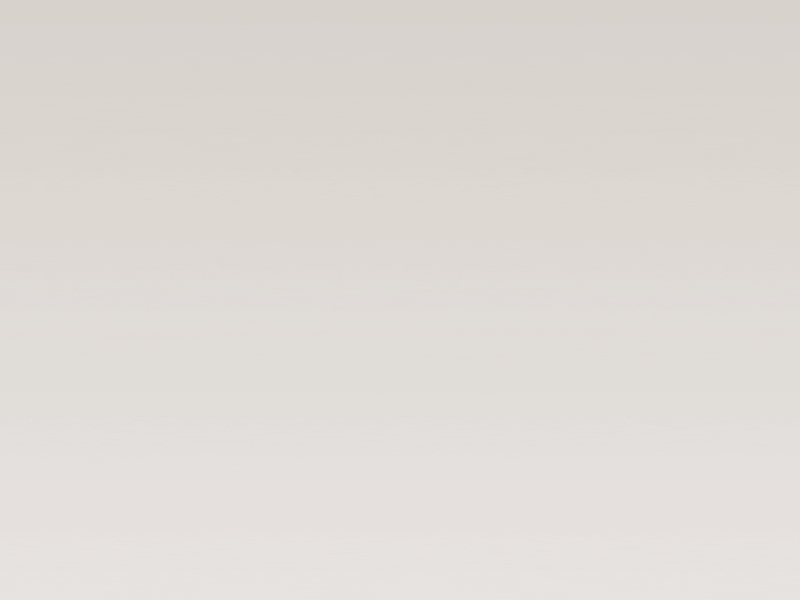 The website
While for HC, the majority of business starts offline, with relationships developed one-two-one, the website plays an important role in building confidence and reassurance with new and existing customers alike. Our design for the site therefore focused on leveraging the new look and feel through a new structure and layouts, with a completely overhauled user experience. We worked with the HC team to massively expand the site map, creating new positional content, expanded service and sector sections and a C-Suite focused industry blog. Overall, the new site created an engaging and rewarding user experience that told HC's story with confidence and elevated the perception of the brand.

To drive greater levels of interaction and increase the number of visitors who made contact, we designed strategic calls that were specific to the nature of the on-page content, the sector and service, helping to support the organisation's marketing funnels and wider sales strategy.

Another role the website plays is to aid the support experience for existing customers; through dedicated customer portals, service desk, live status pages and cyber incident help.

A Kontent CMS Solution rose to the challenge
After a comprehensive review of suitable CMS platforms, MTM recommended Kentico's Kontent – a headless .NET framework that offers enterprise level functionality and integration opportunities but without the large licensing costs typically associated with similar products. It is also recognised by Gartner as best-in-class. Kontent also provides the opportunity to create additional digital assets, such as apps or sub-brand sites, within the same backend framework.
Testimonial
"There was great communication throughout the project, and everything was completed in a timely manner. MTM assisted us in the decisions we made, from logo ideas, brand colours to the short video summarising the services we offer. We were delighted when our new website launched with our new branding. We have received great feedback from our clients. Many thanks to the team."

HC Group